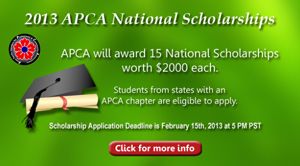 Making a Difference in Our Community
Please help us spread the word! If you know of friends, family, or co-workers who have college bound high school seniors; please let them know of this great opportunity. Help us spread the word to local high schools as well!
Visit
http://apca-att.org/scholarship.html/
for more information.